Welcome
by Richard Millwood —
published

Jul 17, 2015 06:30 PM,
last modified

Aug 03, 2020 10:30 AM
The UK National Archive of Educational Computing's aim is to research, interpret and represent the history of the UK innovation of computers in education. Through this website it will offer access to its store of documents, software and technology which tell the story of inventions, applications, policies, practices, organisations and people over the last half century.
The archive needs support in the form of a home, sponsorship, partnership and volunteers - please complete the volunteer form or contact Richard Millwood directly if you can help fund this vital project.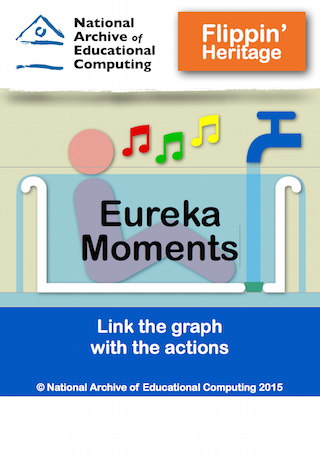 Contents
Major items in this unique collection include over 180 interactive video discs and players with several working Domesday Project systems. The Domesday project, created by the BBC in 1986, allowed an interactive multimedia exploration of the state of the nation, mapped with the participation of almost every school in the UK.
There are also complete sets of Computers in the Curriculum software from the eighties, a huge range of other early software including CD-ROMs from the nineties and many important books, policy documents and journals.
New software, created from now inaccessible developments, can bring some of the best of educational invention to life again.
The archive fills a room, containing almost 300 boxes, 85 crates, 175 items of hardware and 13 filing cabinets.
This unique collection of materials is significant and has unique value for:
The Public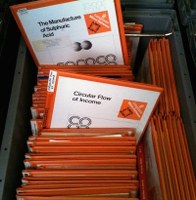 People are curious about this history and many have played a part through their own schooling. Parents are interested in home & school learning with technology and benefit from knowing the success and failures throughout recent times. 
Learners
Students at university and school researching recent history projects about technology and learning can discover stories and artefacts.
Teachers, lecturers and trainers
The introduction of technology in education has made enormous impact on models of learning and relationship with knowledge - understanding the development of these changes offers insight.
Researchers
There is a growth in policy, educational technology and pedagogical research worldwide - the UK has been at the forefront of developments over four decades and the archive provides a sourcebook for further inquiry.
Educational managers
Some of the developments in the past have been wrong turns, others successes - all are muddled by the rate of change in technology and society. Decision makers considering purchase and implementation of ICT learning resources benefit from seeing how this has played out before.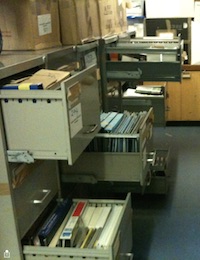 Policy makers
Both regional and national policy makers need hindsight to inform their foresight when considering effective ICT strategies and investment. The archive has information about past strategic decision making which can inform current thinking.
Industry
The archive is to a large degree the story of an emerging manufacturing and publishing industry - these materials tell its story and help these industries' contribution to be recognised. Also, as the pace of change has been so rapid, carefully designed innovations are left on the shelf as the technology used to operate them becomes superseded. The archive can help identify the most effective ideas and guide their re-development on current platforms - a goldmine waiting to be explored.